Find your ADA hotel room easily
Here at Kimpton Sylvan Hotel, we believe nothing should get in the way of enjoying our enchanting environment. We've woven accessibility into the design of our hotel so that everyone will feel completely at home.
Check Availability Book Direct on our website.
Our Best Rates + Perks. Always.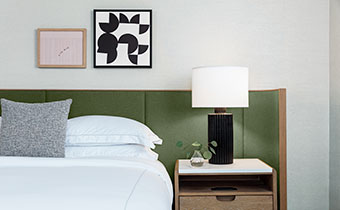 Essential 1 King Hearing Accessible
1 King bed
Spacious work desk
TV with Chromecast technology
Atelier Bloem bath amenities
Approx. 260 square feet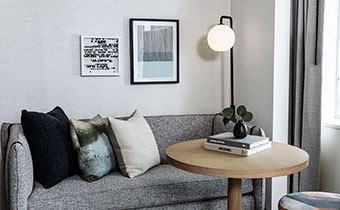 Essential 1 King Mobility Accessible Roll Shower
1 King bed
Roll in Shower
Spacious work desk
TV with Chromecast technology
Atelier Bloem bath amenities
Approx. 375 square feet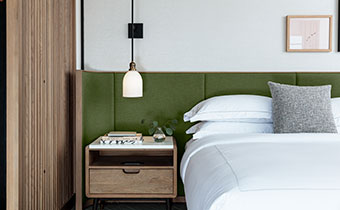 Essential 2 Queen Accessible with Tub
2 Queen beds
Accessible Tub
Spacious work desk
TV with Chromecast technology
Atelier Bloem bath amenities
Approx. 350 square feet